SHOP
Publications
Booklet 'Bas van Hulst - De Duitsers'
Booklet (only in Dutch) suitable for young people from 10 years old.
Price: € 8,50 per booklet (including postage in the Netherlands).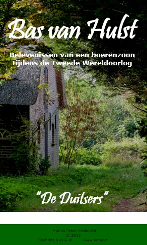 The digital V.O.G.W.-publications below (PDF's and only in Dutch!) are free of charge.
Order by email.
#1 'Vergeet mij niet!' - Pte. F.W. Cadeau - Lincoln & Welland Rgt.
#2 'Vergeet mij niet!' - Major T.C. Cargill - United States Air Force
#3 'Vergeet mij niet!' - F/O R.E. Carter - Royal Canadian Air Force
#4 'Vergeet mij niet!' - Trp. P.E. Harding 4th Royal Tank Regiment/RAC
#5 'Vergeet mij niet!' - Lt. K. Gudmundseth - No.5 Troop/10 Inter Allied Commando

'Nooit vergeten'
Guide along the 48 War Graves of liberators in the municipalities Waalwijk, Loon op Zand,
Heusden, Altena and Dongen.
'Sergeant Hendrik Heideveld - Regiment Grenadiers'
More photos than information as he never spoke about the war.
'De strijd om Kapelsche veer - Fout na fout - Monument en informatiebord'

The account of how two authorities fought for the correct display of historical facts at the Kapelsche veer site.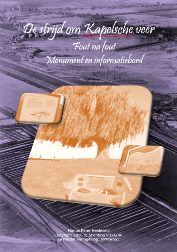 For sale
British shoulder title 17/21 Lancers

Price on request.