Documentation group WWII
A closer look at the main issues:

Lectures

We organise lectures about the personal backgrounds of the War Graves in Waalwijk and
surrounding area and/or the battle for Kapelsche veer.
Lessons

We organise lessons for schools in our region about the local
Commonwealth War Graves and WWII in general.
Exhibitions and support of projects and studies
Send us an e-mail and ask for our free PDF file with lists of our WWII collection, books and DVD's.
The battle for Kapelsche veer
The V.O.G.W. Foundation facilitates the Information point Kapelsche veer.
See the next page of this website or visit the website of the Information point by using the following link:
Information Point Kapelsche veer
Webmaster
The V.O.G.W. Foundation is webmaster for the two websites of military historian Chris van der Linden.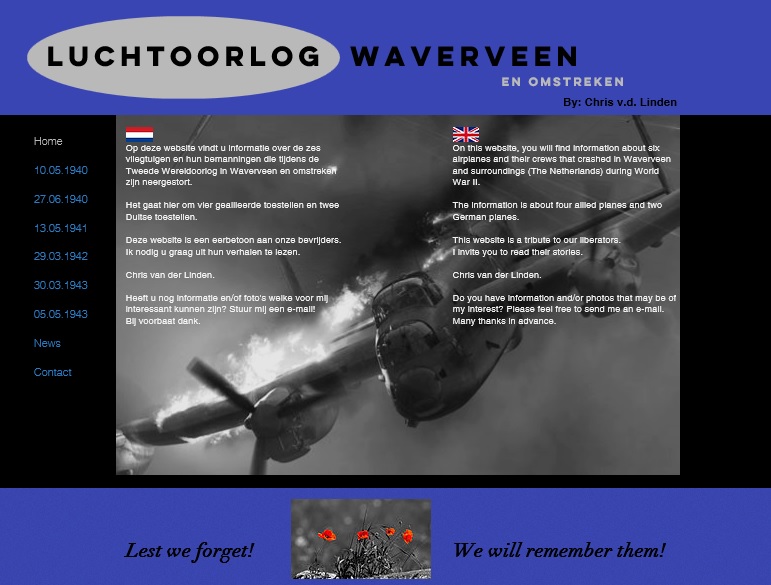 Direct links:

and